MORE THAN A RIDE...

A great adventure
Motorcycle Tours & Rentals / Biker's Lodge / Motocafe Bar
The only place in Antigua Guatemala which provides motorcycle expeditions, tours,
motorbikes rentals, accomodations and a coffee bar!

All our instructors speak English and Spanish
This is a great tour on the country roads of Central America. You will see all the best attractions (Lake Atitlan, Tikal, Semuc Champey) and some lesser known places. You will ride through the most beautiful scenery Central America has to offer. The ride is 80% on pavement and 20% on dirt roads.
The prices are based on 3 riders, but we can still make this tour happen with fewer riders. Contact us for prices with smaller groups. No passengers on this tour.
The bikes are equipped to travel and come with saddlebags. We also offer the option of a support vehicle for an extra charge. For lodging we use 3 stars hotels.
MotoTours Guatemala has 8+ years experience in guided tours all over the country, rentals, enduro training, and motorcycle lessons for every level. Always an adventure.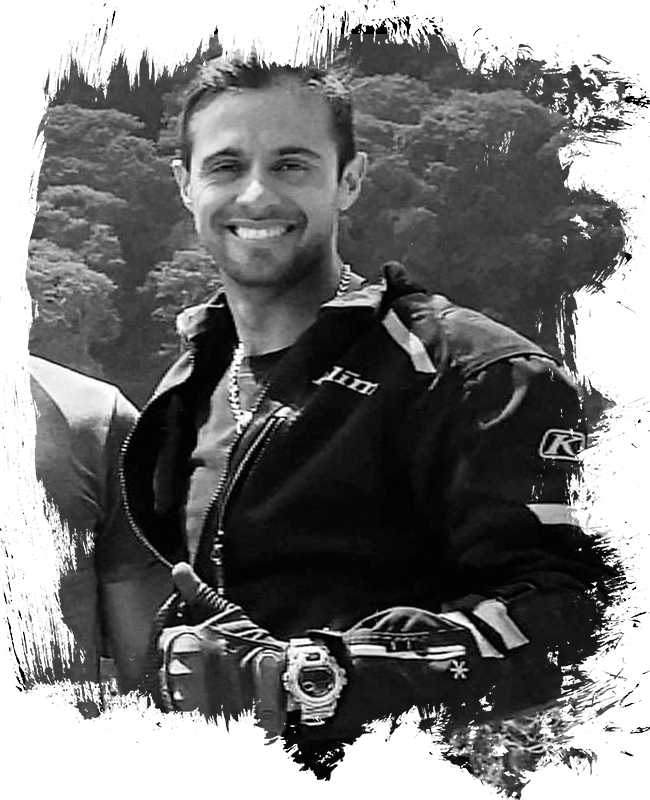 Founder / CEO
Jose Aldana started his motorcycle passion at 8 years old. He has ridden all around the world, from basic motorcycles, dual sport, street bikes and dirt bikes. He has won several championships throughout Central America, and this passion continues everyday.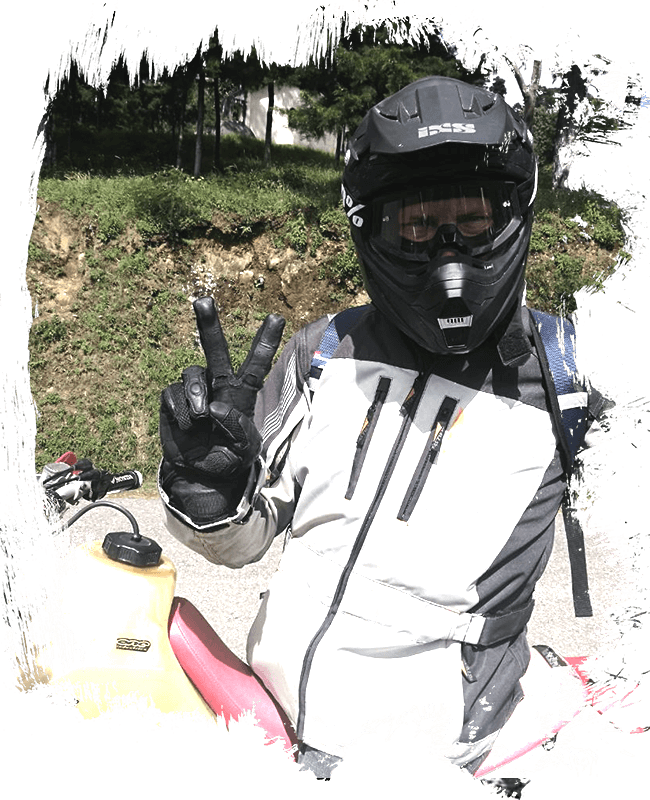 Founder
My name is Jörg Olivier and I was born in 1968 in northern Germany In 1984 i started to ride a motorcycle with an 80cc machine. from 1986 I always drive motorcycles from 700 to 1500cc. i rode tourers and ofrod motorcycles. and have been a member of a motorcycle club for over 25 years. During my travels all over the world, I got to know Guatemala and José and fell in love with the country. and that's how I came to mototours
I wouldn't trust anyone else to take my mother and on a motorcycle tour! Safe, professional, full of information and most important fun. 'Never going anywhere in a car ever again' - Mom
We went out for an enduro ride, and I had hands down the best single tracks ride I've ever experienced. Recommend 100%
Had such a great day getting down and dirty in the mountains, valleys, riverbeds and streets surrounding Antigua. Couldn't have asked for better equipment, training and experience from our guide and fearless leader Jose and the rest of the Mototours team. I can't reccomend these guys highly enough.
Had an absolute blast! Bike was great, ride was epic, scenery was beautiful, Jose is a great guide. A must do for any motorcyclist coming to Antigua.